17/01/2014
Architect-Lead Project Team in Medical and Dental Office Design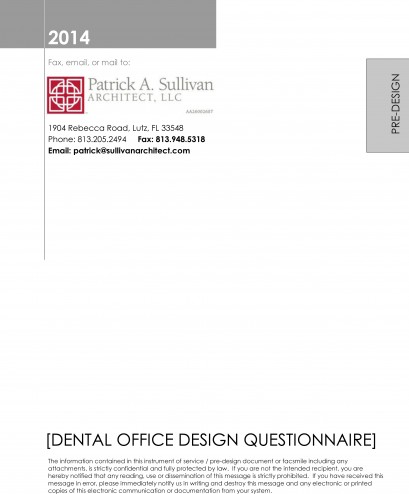 Medical and dental office design projects lead by an architect (and not a solely a builder) are your best solution for controlling and itemizing costs, as well as, reviewing all codes and specifications. Architects are highly trained to understand the office space planning needs of the users, e.g., staff ergonomics, high performance, and the patient experience in mind. Now more than ever, an architect can be affordable and not out of your budget. Think about it- you pay for the services of a realtor or attorney without question. When you build, you are paying for design fees, despite what you are being lead to believe at convention trade shows. Already working with someone? Hire an healthcare architect as an owner's representative for your interests and not the profit margin of construction. You will spend 90% of your money in construction, so don't loss sight of significant costs, errors in construction, and change orders. Choose the right professionals for your project team from the beginning.
More information: http://sullivanarchitect.com/?page_id=88
Get your 2014 Dental Office Design Questionnaire and conceptual blocking diagram services today!